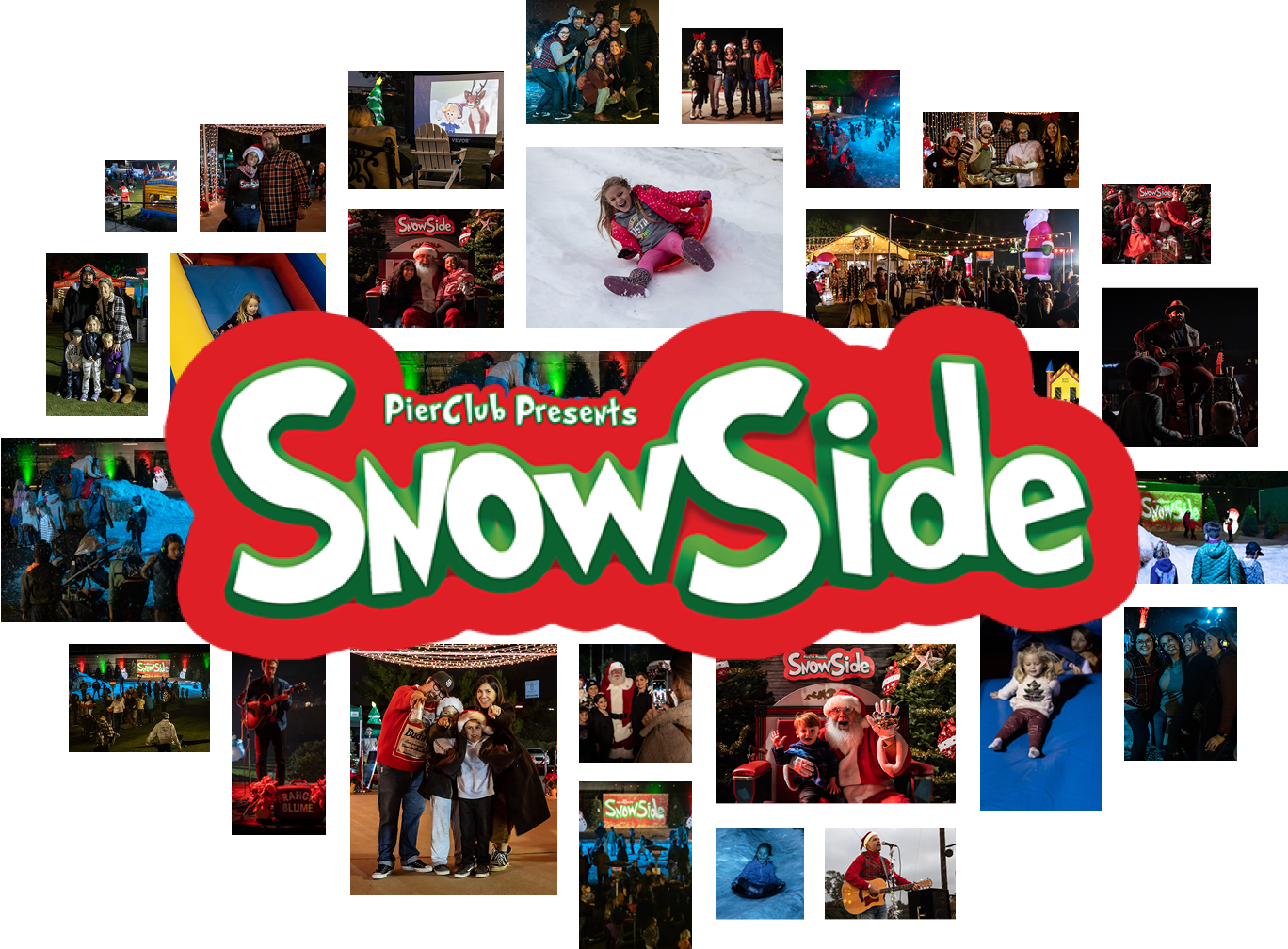 Emerald Isle is proud to be the host site for the SnowSide Winter Festival. This one-of-a-kind, family-friendly holiday event takes place in December and offers something for everyone. Features include REAL SNOW and sledding, Santa Claus, Christmas trees, live entertainment, bounce houses, silent disco, amazing food, a hot chocolate station, adult beverages, and so much more!
SnowSide gives back to O'side!
In 2021 SnowSide had over 1700 attendees who helped us support our local non-profit partner, Humanity Showers through donations of new socks, underwear and personal care items.
About Humanity Showers:
"We believe that every person deserves access to a shower and dignity, no matter what. We do this on the premise that it's every person's fundamental human right to have access to showers. Weekly we offer mobile showers throughout North County, San Diego, Ca. Our goal is to support those in need, assisting them in our best capacity for a better quality of life. To do this, we collaborate with local groups to provide showers, haircuts, hygiene, food, and clothes. Local community members help fund our efforts."
Learn more at: humanityshowers.org
Sponsorship opportunities for 2022 are available – contact us for details!
THANK YOU TO ALL OUR SPONSORS